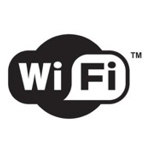 A little known company called Competitive Companies Inc., or CCI, plans to build WiFi networks designed specifically to support traffic offload from cellular networks in business districts of at least 15 U.S. markets.  The deployments will be supported by performance-boosting firmware and software developed by Wytec, a company that CCI acquired, and the technology will be available exclusively to CCI in the Americas. CCI claims to have achieved throughput of 100 Mbps per user in an initial deployment in Columbus, Ohio.
CCI's planned networks will be designed to support seamless hand-offs between cellular and WiFi and to give cellular operators the ability to continue to track the customer when the customer is shifted to the WiFi network, explained Angus Davis, CCI vice president of business development, in an interview. That's a capability that cellular network operators often don't have when they offload traffic to someone else's WiFi infrastructure.
"It won't be just a coffee shop or a McDonald's," said Davis of CCI network plans. "It will cover a one to two mile area of the central business district and everyone will experience the same speeds."
CCI chief executive William H. Gray said the high-performance of the Wytec technology results from "binding" multiple wireless channels together.  Carriers should have a high level of confidence in the technology because it has been used in China for several years, he said.
The CCI network will be reserved for carriers and for use by the municipal governments in each market. "A lot of them have either very poor or failed WiFi networks built on legacy technology" but do not have the budget for an upgrade, Davis said. Working with CCI is attractive to them because they can leverage CCI's infrastructure investment, he said.
Davis noted that each CCI hotspot will be able to support 16 simultaneous users. In comparison, he said the company has not seen any existing hotspots in the U.S. support more than six to nine simultaneous users. Seamless handoffs between CCI's network and cellular operators' networks will be made possible through support for standards including Passpoint and Next-Generation Hotspot, said Davis.
Davis expects the CCI network to be very attractive to cellular operators for those reasons and because of the ability for them to continue to monitor customers' usage when customers are shifted to WiFi. That capability, he said, offers them the opportunity to create new service tiers and potentially to support location based services.
"We're talking about not only ease [of use] but remaining tethered to the customer," said Davis.