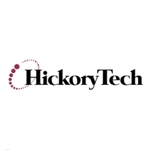 Mankato, Minn. Based independent telco HickoryTech now has more than 10K digital video subscribers in service. HickoryTech offers IPTV through the Nokia Siemens Network (NSN) Home Entertainment 3.0 middleware platform, but still has a considerable amount of customers on the legacy Next Level Communications (NLC) telcoTV platform
We detailed how HickoryTech is slowly migrating its NLC telcoTV customer base over to the new NSN platform back in July. "We're proud of our broadband expansion and excited to reach this Digital TV milestone," said Damon Dutz, president of HickoryTech's Consumer and Network Solutions Division.
HickoryTech reports a compound average growth rate of 32% for video, primarily achieved through expansion into new communities with its IPTV offering. That expansion plan continues, with HickoryTech taking their IPTV product to additional markets in southern Minnesota, bringing its new market launches to 18 by the end of October. HickoryTech also counts 20K DSL broadband subscribers throughout its service territory.