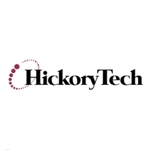 North-central regional telecom services and equipment provider HickoryTech reported 2Q 2009 revenue of $32.4 million, 18% below a year-ago, and net income of $2.1 million–$0.16 per diluted share–down 15% year-to-year but up 30% sequentially.  Management has built up the company's cash position to $11.3 million as of June 30–it totaled $1.6 million at the start of fiscal 2009–as it prepares to close on the all-cash acquisition of CP Telecom on August 1.
In its Telecom Sector unit, growth in broadband services helped offset increased competition in the local service market, according to the company.  Telecom Sector net income rose 26% year-to-year while revenue was $18 million, down 1%.  Cost reductions continue, falling 6% year-to-year to $14.3 million.  2Q '09 Capex declined 8% to $2.351 million year-to-year.
Local service revenue was off 5% while local lines declined 9% in 2Q this year as compared to the year-ago period. Broadband revenue–DSL, Data and Digital TV services–grew 8% to $3 million as compared to $2.8 million, more than offsetting the decline in local service revenue, management said.
HickoryTech's business access lines dropped 7% year-to-year, to 25,034, and residential access lines 10%, to 32,334, as of June 30, 2009.  Total access lines came in at 57,368, 9% lower than 2Q 2008.  Long distance customers totaled 37,557, a 7% drop year-to-year, while DSL customers increased to 19,065–up 5%–and Digital TV customers grew 21%, to total 8,895.
The company's Telecom Sector operates a regional fiber network that provides local and long-distance telephony, high-speed Internet, digital TV and IP networking services to residential and business customers in Minnesota and Iowa.  Its Enventis division provides IP voice, data and network solutions to businesses across a five-state region.  (LINK: http://www.hickorytech.com)
Totaling $5.4 million, Enventis equipment sales fell 7.3% year-to-year while Equipment Network Services (ENS) revenue dropped 10%, totaling $300,000.