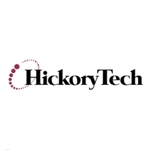 HickoryTech  aims to give customers one more reason to use its video service over competitive choices with its launch of AppDaily TV apps from CloverLeaf Digital announced today. The move upgrades an earlier version of CloverLeaf's offering, which HickoryTech previously deployed.
"The new app works on a dashboard model," explained Paul Bertino, director of product management for HickoryTech, in an interview. Unlike the earlier offering, Bertino said, "it doesn't interrupt TV viewing—you can pull up the weather and still have content in the background."
Any video service on HickoryTech's IPTV platform now includes AppDaily TV apps at no charge. AppDaily TV apps includes 40 potential apps—including local news and local theatre listings, as well as custom apps like a river monitor that warns subscribers of potential flooding problems. HickoryTech serves about 10,000 people in 17 cities in southern Minnesota—and each community sees something a little bit different.
"CloverLeaf has a server in our headend," said Bertino. "It's about as close to plug-and-play as you can get. They work out the integration with middleware companies." In addition to local content apps, AppDaily TV also provides national content and social media apps for Twitter and Facebook.
Subscribers control the CloverLeaf apps through their regular IPTV remote controls. "There's a hot key on the remote that brings up the menu bar," Bertino explained.
The move by HickoryTech demonstrates the growing adoption of apps in the digital home. Thanks to Apple and Android, consumers are now well acclimated to an app environment. Video service providers are looking for ways to bring the app experience to other devices than just smartphones and tablets, and the TV is the next logical move.
Smaller independent service providers don't have the app development horsepower of tier 1 carriers like Verizon, AT&T, and Comcast — all of whom are launching app marketplaces for their TV services. But as HickoryTech is showing, that's not stopping them from providing an app experience for their small corner of the IPTV world.