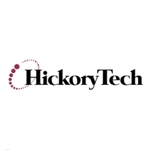 Like most independent telcos, regional provider HickoryTech, based in Mankato, Minn., is busily building out broadband infrastructure. They just announced surpassing the 20K DSL subscriber milestone and they continue to see a future in DSL as their primary broadband work horse.
HickoryTech relies on a variety of DSL technologies, including VDSL2, VDSL, and ADSL2+, among others. They continue to push the speed accelerator as fast as DSL will take them, providing a range of speeds, up to and including residential speeds of 20 Mb/s and business speeds of 45 Mb/s. As it relates to DSL strategy, "There's no cookie cutter approach. We go where the need is the greatest, where we need to be competitive," Scott Walter , Director of Network Services for HickoryTech tells Telecompetitor. "Increasing speed is our main strategy."
HickoryTech relies on a variety of vendors, primarily Calix these days, for their DSL platforms. They have some legacy Next Level Communications and AFC gear that they are slowly upgrading. But they continue to see a bright future with DSL.
When asked about FTTH, HickoryTech Director of Investor Relations and Marketing, Jennifer Spaude tells Telecompetitor "We've implemented it in a number of neighborhoods, but it's more of a greenfield strategy for us." Spaude declined to provide FTTH subscriber counts.
Spaude wouldn't reveal their actual DSL penetration numbers either, but by my rough math, it's in the neighborhood of 37%. As far as availability of DSL, Spaude estimates "while not being exact, it's somewhere around 85%." We've discussed HickoryTech's IPTV prowess before, a strategy which continues today, with video available in 18 of their markets, serving over 10K subscribers.
As for the future though, HickoryTech sees business and enterprise services as their growth engine. This is partly evidenced by a broadband stimulus project not focused on broadband access, but middle mile broadband fiber connectivity. "Our broadband stimulus project will add 350 fiber route miles to our network," Spaude reveals.
That addition, with construction beginning this year, will add to the 350 route miles they added in 2010, including routes into regional business centers, Sioux Falls, SD and Fargo, ND.