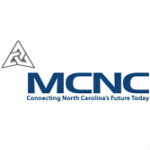 Secure high-speed communications are critical for a range of new healthcare applications—and as a recent spate of announcements illustrates, there is a lot of momentum in this area.
The North Carolina Telehealth Network (NCTN) announced the connection of the first of at least 24 non-profit hospitals to the network; and Verizon garnered an agreement to develop a statewide Health Information Exchange (HIE) in Pennsylvania.
In addition, Verizon also announced a secure mobile healthcare data offering with Motorola Mobility and BoxTone; and GlobalMed announced a cloud-based solution that enables physicians and other authorized personnel to view patient records from a smartphone or web browser.
North Carolina Telehealth Network uses NCREN
The North Carolina Telehealth Network was made possible through funding provided through the FCC's rural healthcare pilot program and is operated by MCNC, the non-profit corporation that operates the North Carolina Research and Education Network (NCREN). The NCTN uses both the NCREN and a network operated by the North Carolina Office of Information Technology Services.
"This connection increases our bandwidth by tenfold with lower costs, more capabilities and better overall patient services," said Andy Anderson, administrator of IT operations for Vidant Health, in an announcement. Vidant Health is a 10-hospital organization that includes Vidant Medical Center of Greenville, the first hospital connected to NCTN.
"This high-speed connectivity provides instantaneous care and support for patients in areas where they live and work," said Anderson, who estimated that Vidant Health will save $44,000 annually from the new connection.
Verizon gains HIE customer, adds mobility offering
Verizon will be interconnecting hospitals in Pennsylvania as part of its agreement with Highmark, an independent licensee of the Blue Cross and Blue Shield Association that serves nearly five million members in Pennsylvania and West Virginia. Highmark plans to use Verizon's Health Information Exchange, the cloud-based healthcare IT platform that Verizon launched in mid-2010.
"Health information exchanges address many of the interoperability, security and compliance issues that have long impeded the sharing of digital clinical information across the healthcare ecosystem," said Dr. Peter Tippett, vice president and chief medical officer for Verizon Connected Healthcare Solutions, in an announcement. "The work we are doing with Highmark underscores the potential health IT has to drive the development of patient-centered care models by unlocking the value of clinical information that's accessible across communities, regions and healthcare providers."
Verizon's announcement with Motorola Mobility and BoxTone also targets secure healthcare information delivery. The companies' jointly created offering will use the Verizon LTE network, along with BoxTone's automated Enterprise Mobility Management (EMM) software platform and Motorola Droid devices such as the Razr, Razr Maxx, and certain Xyboard tablets.
"Mobile devices and healthcare apps represent one of the biggest IT opportunities of the decade to improve and transform care delivery," said Tippett in the announcement. "We have brought together complementary capabilities to create an easy-to-deploy and manage mobility solution for our healthcare customers."
GlobalMed mobility offering is cloud-based
The GlobalMed announcement also involves the secure delivery of medical images to computers, tablets or smartphones and like Verizon's HIE, the offering is cloud-based. The offering, dubbed CONi, will automatically send a notice to a physicians' smartphone when images are uploaded to the cloud. The CONi viewer allows the physician to enter a report that can be saved for later modification or placed into the patient's medical record.