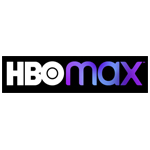 AT&T's WarnerMedia unit yesterday provided details for HBO Max, it's entry into the SVOD streaming wars, but it won't be doing so until some of the latest entries have had a chance to take a foothold (or have failed to do so). WarnerMedia will launch HBO Max in May of 2020, pricing the offering at $14.99 per month.
The company said that it is targeting 50 million domestic subscribers and 75 – 90 million premium subscribers by year-end in 2025 across the U.S., Latin America and Europe.
In the meantime, Disney+ launches in less than two weeks. As Telecompetitor reported, Disney+ already has a distribution deal with Verizon, providing its 4G, 5G and internet customers Disney+ at no additional cost for 12 months.
AppleTV+ launches at the end of this week as Telecompetitor reported. AppleTV+ will be available at no cost  for 12 months for customers who buy certain Apple devices, including the Apple TV 4K.
HBO Max
At launch, AT&T will offer HBO Max to the roughly 10 million HBO subscribers on AT&T distribution platforms, at no additional charge. Additionally, HBO Now direct-billed users who subscribe directly through HBONow.com will also have access to WarnerMedia's HBO Max product.
Like Disney+, HBO Max will benefit from a ready catalog of content, including 10,000 hours of curated premium content including the entire HBO service, bundled with new HBO Max Originals targeted at young adults, kids and families.
HBO Max will pull from WarnerMedia's deep library of fan favorites in its 100-year content collection, including library content from Warner Bros., New Line, DC, CNN, TNT, TBS, truTV, Turner Classic Movies, Cartoon Network, Adult Swim, Crunchyroll, Rooster Teeth, Looney Tunes and more.
"With this entire company coming together, we will have one of the most robust collections of premium streaming content that will appeal to all demographics in the household, and be able to achieve incredible scale and reach right out of the gate," said Robert Greenblatt, chairman of WarnerMedia Entertainment and Direct-to-Consumer, in a prepared statement. "We couldn't achieve this without AT&T's unprecedented and enthusiastic support."
New original content for HBO Max will include a prequel series to HBO's wildly popular Game of Thrones series. House of the Dragon is a 10-episode, series based on George R.R. Martin's Fire & Blood. The series is set 300 years before the events of Game of Thrones, according to the WarnerMedia announcement.
AT&T reports it intends to invest significantly in HBO Max, with investments of $1.5 to $2 billion in 2020 alone, with continued investment in following years. Those investments will pay for spending for new content, foregone licensing revenue of owned content, operating expense for the technology platform, and marketing.