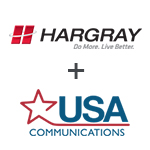 Hargray Communications has agreed to acquire the Alabama assets of USA Communications, which include areas in and around Pell City, AL. Terms of the Hargray USA Communications deal were not disclosed.
Hargray said that its networks in the southeast are expanding. "In the markets we serve, we take seriously our opportunity and obligation to invest in the local community," David Armistead, Senior Vice President of Hargray Communications, said in a press release. "We intend to retain USA Communications' local colleagues after closing and invest heavily in USA Communications' network to deliver the same high-quality suite of residential and commercial services and customer support we are known for in South Carolina and Georgia."
Hargray USA Communications Deal
Hargray plans to be a full service provider to the Pell area. The press release says it will deploy 100 Mbps Internet, comprehensive WiFi, premium TV and mobile and home phone services. On the business side, plans call for enhanced voice, video and data services including hosted unified communications, Metro Ethernet, symmetrical and asymmetrical Internet and video services customized for various commercial applications.
Hargray has made several other acquisitions in recent years, both before and after the company was itself acquired by an investment group in May of 2017.
Previously, Hargray had acquired Plantation Cablevision, as well as Charter's Beaufort, South Carolina cable system. Since gaining new ownership, Hargray acquired ComSouth, a provider in central Georgia.