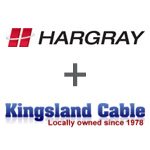 Hargray Communications today continued its recent trend of acquiring other internet and cable TV providers in the Southeast with its planned purchase of Kings Bay Communications, Inc., in Kingsland, Ga.
Earlier this year, Hargray acquired three colocation facilities in the Southeast in order to offer advanced data security and computer hardware storage to businesses across two southern states and parts of another: Georgia, South Carolina and northern Florida.
Less than a week after that announcement, Hargray announced an agreement to purchase Dark Fiber Systems ("DFS"), a dark fiber provider in Jacksonville, Fla. Recent past acquisitions have included USA Communications and ComSouth.
Over the next several months, Hargray will invest in Kingsland Cable's network to provide next-generation products and services to its residential customers including 1 Gbps high-speed internet, Hargray TV, wall-to-wall Wi-Fi, and home phone services.
Hargray plans to integrate the network and billing systems over the next few months to improve the services available to customers. We will communicate with customers throughout this process.
"On behalf of our more than 650 colleagues, we are pleased to welcome Kingsland Cable into the Hargray family," said Hargray Chairman and CEO Michael Gottdenker, in a prepared statement. "Our purpose is to fuel the growth of southeastern communities like Kingsland and the surrounding areas by making the fastest broadband speeds available with superior local service that other industry providers simply do not deliver."
David Armistead, Senior Vice President of Hargray Communications, added: "We look forward to building upon the network and communications services offered by Don Trednick and his family since 1978. Like Hargray, Kingsland Cable has an excellent reputation built on traditional values and neighborly service. We look forward to the opportunity to join, serve, and engage with local residents and businesses. We intend to invest heavily in the Kingsland Cable network to deliver the same high-quality suite of residential and commercial services along with unparalleled customer support that we are known for in South Carolina and Georgia."