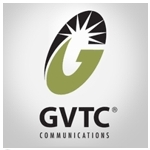 As smaller service providers look to diversify their revenue streams, one excellent opportunity is in providing managed Wi-Fi. One smaller provider that has had success in this area is Texas-based GVTC.
In an interview Tom Zanoli, product manager, Internet and security for GVTC, said the company charges $9.95 for the service, which includes router installation and rental as well as troubleshooting. The company decided to get into the business, in part, because when customers have Wi-Fi problems "nine times out of 10 they're calling us anyway because they know we'll answer the phone."
Nearly a third (30%) of GVTC's customer base purchases the Wi-Fi offering, Zanoli said.
Moving forward, GVTC sees opportunities to support connections for devices underlying the Internet of Things, which may require some new management and troubleshooting capabilities. In addition to Wi-Fi, IoT devices may use communications technologies such as Z-Wave, Zigbee and Bluetooth, Zanoli noted.
To coordinate management of such diverse devices, a new industry forum called ALLSeen has emerged. According to the ALLSeen website, the group is a "nonprofit consortium dedicated to enabling and driving the widespread adoption of products, systems and services that support the Internet of Everything with an open, universal development framework supported by a vibrant ecosystem and thriving technical community."
ALLSeen has the backing of several industry heavyweights, including Microsoft, and has more than 100 members. As Zanoli explained, ALLSeen has developed a framework that "will be able to access and manage Internet of Things devices regardless of the transport layer."
The Future of GVTC Managed Wi-Fi
Support for the ALLSeen framework was one of the factors that drove GVTC to switch from a previous provider of TR-69 troubleshooting technology to the CHARIOT platform from Affinegy.
"We're happy with the product today and we also like Affinegy's roadmap and strategy around the Internet of Things," Zanoli said.
"The way we're thinking of [the Internet of Things] will be similar to managed Wi-Fi," said Zanoli. "What we see is we'll be less about trying to stock a bunch of thermostats and equipment. We want to be in the business to manage and support these services."
The Affinegy offering helps position GVTC to support the services it envisions because it will support the ALLSeen framework that will be built into a wide range of connected devices, Zanoli said.
In the future, GVTC sees potential synergies between the Internet of Things and the home automation service that the company already offers through a partnership with Honeywell.