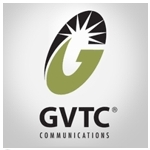 A new 80 Mb/s broadband service from GVTC, an independent telco in south central Texas, is one of the fastest speed services available from any U.S. service provider. Yet, according to Josh Pettiette, GVTC vice president of product management, the upgrade was a simple one to make.
The GPON network that GVTC deployed in 2004 was already capable of supporting the new service, which provides 80 Mb/s downstream and 20 Mb/s upstream. Essentially all that was required to support the upgrade was to create a new service profile, said Pettiette in an interview. A few customers also may require new optical network terminals if they order 80 Mb/s service, but most GVTC customers have ONTs that already can support service at that speed.
The ability of the aggregation network to support 80 Mb/s service also was not a concern. "Two years ago we did a major IP network upgrade," said Pettiette.
At $199 a month when purchased in a bundle with other services, the high-speed offering won't be attractive to everyone. But Pettiette noted that the company has a growing base of customers already paying $99 a month for 40 Mb/s service, some of whom he believes will upgrade to 80 Mb/s.
"As market demands grow, high-speed tiers are becoming more important," Pettiette said. GVTC was motivated to offer the 80 Mb/s service in as a means of differentiating itself from competitors, including the local cable company, said Pettiette.
GVTC is using social media to market the new high-speed service. The first 25 eligible customers who sign up through the company's Facebook page can qualify to use an 80 Mb/s connection for 30 days at no additional charge. At the end of the trial period, GVTC plans to award the high-speed service to one of the 25 customers for an additional five months.
GVTC uses a Calix GPON platform for the 80 Mb/s service offering.