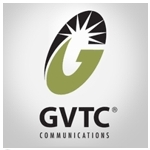 GVTC, a South Central Texas based triple play provider, announced the launch of a 40 Mbps broadband tier using FTTP. The service is available to any of GVTC's 31,000 residential and businesses customers connected to their growing FTTP network. GVTC is currently undergoing a $35 million upgrade of their network, that when finished, will reach 80% of their customers across Far North San Antonio, Boerne, Bulverde and other Hill Country and Southeast Texas communities.
"We're providing the Internet speeds that users are demanding right now, and we have positioned ourselves to deliver the speeds they'll be demanding well into the future," said Tom Zanoli, product manager-Internet. GVTC is offering the new broadband tier at $89.95/month in a bundled package. Proof positive that super fast Internet does not come without significant cost. GVTC's previous top speed offer was 20 Mbps.
GVTC competes with Time Warner Cable, who according to GVTC, currently offer top speeds in the 12 – 15 Mbps range. GVTC is a great example of an independent telco facing significant competition from a national cable company. They are trying to position their network for the pending DOCSIS 3.0 onslaught from the likes of Time Warner Cable.