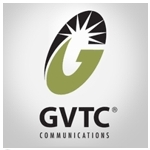 Regional service provider GVTC recently announced a continued expansion of their FTTH overbuild strategy, with Gonzales, Texas the latest market targeted for their triple play offer. GVTC, based in New Braunfels, Texas, sees expansion outside of their incumbent markets as key to future growth.
GVTC serves 2,000 square miles of South Central Texas, much of it outside of San Antonio. They currently have 41K access lines and 29K broadband customers. The move into the Gonzales market is one of several markets GVTC is targeting with FTTH overbuilds. They have already overbuilt Boerne, Texas, a bedroom community of San Antonio, and have additional plans later in 2012 to do the same in Blanco, Texas.
"With a sluggish new housing market and dwindling land lines due to wireless substitution, GVTC is leveraging its brand, to add new customers and create additional revenue opportunities for our company, " company spokesman Bruce Forey tells Telecompetitor.
GVTC is introducing faster broadband speeds with their FTTH platform, currently offering a top tier of 80 Mbps down and 20 Mbps up. They are also adding new revenue generating services centered on broadband, including a home monitoring service and a managed home network offer. They will offer a full triple play bundle in their expansion territories.
GVTC will compete with Verizon and Time Warner Cable in Gonzales. They estimate initial costs for the FTTH overbuild to be $7 million. "This is a proactive measure by GVTC to provide our complete suite of products in [communities] our management has determined are underserved by their current communication provider," says Forey.
Like many smaller service providers, GVTC is looking for ways to diversify revenue, as the legacy telephone business winds down and the broadband future takes hold. Expansion into neighboring underserved markets is a strategy many are already doing and many more will surely do.