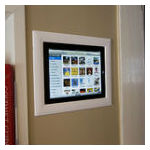 Highlighting the potential for "Internet of Things" (IoT) to transform modern living and lifestyles, one in four people across the U.S., U.K., Germany and Japan own a connected device such as a smart meter (28 percent), security system (23 percent), lighting system (23 percent) or health monitor (23 percent), according to a new market research report developed by KRC Research and GSMA Intelligence.
The impacts of wireless broadband connectivity and connecting a growing number and variety of devices to the Internet will only accelerate in coming years, GSMA Intelligence and KRC say in their report: "The Impact of the Internet of Things: The Connected Home."
Eighty-nine percent of respondents to a survey confirmed they would like to see all their household devices seamlessly connected in the future. That includes "security systems, thermostats, smart meters, lighting and cars, as well as health monitors, washing machines, smart watches, activity trackers, ovens, refrigerators and elderly monitors," the GSMA's market research unit states in a press release.
"Multiple machines, devices and appliances are being connected to the Internet through numerous networks and are providing consumers and businesses with innovative new services. The Internet of Things may sound like a futuristic buzz term, but it is already here and improving our lives," GSMA Chief Technology Officer Alex Sinclair was quoted as saying.
"This report confirms that although the market is still relatively nascent, there is huge demand for these services in the connected home; however, seamless interaction of these devices and services is essential, making collaboration and interoperability between companies from different sectors more critical than ever."
Reasons for Connected Home Device Ownership
Saving money was "the most compelling benefit" associated with purchasing connected devices for the home for both owners and non-owners. Seventy percent of respondents said they believe saving money was "the most important aspect of owning a connected energy system," for example.
Survey respondents also expressed strong interest and saw opportunities to save money in connected cars by reducing fuel use through the use of real-time traffic updates and insurance premiums based on real-time usage monitoring. Eighty-six percent of "non-owners" said they would consider buying a connected car if they could save 30 percent on monthly insurance costs as a result.
Saving time was seen as another benefit of connected cars. Owners could reduce monthly travel time by as much as six hours by using real-time traffic updates to avoid traffic jams and congestion, for instance, according to GSMA Intelligence.
Turning to connected devices and systems in the home, nearly all of those who have had a connected home security system installed said their sense of security had increased. "Peace of mind and protection against theft or hazards were also amongst the most important benefits of owning a smart security system," GSMA stated.
Health and fitness applications are other promising areas of connected device technology. Nearly 25 percent of non-owners said they would consider buying a connected fitness device, or wearable, if doing so would increase the calories they burn each month by ten percent.
On the health care front, 83 percent of owners reported an improved sense of well-being and peace of mind, as well as an improvement in their lifestyles as a result of buying and using a smart health care device. In addition, the ability to remotely monitor a family member with a chronic illness and assure they had taken their daily dosage of medicine with a smart health care device received a positive response from 86 percent of non-owners interested in this feature.