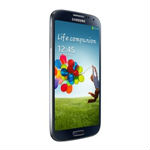 The number of global smartphone connections will triple over the next six years to reach 6 billion by 2020, according to a new market research report from GSMA Intelligence. Accounting for one in three mobile connections today, smartphones will account for two out of every three mobile connections worldwide by the end of the decade, GSMA Intelligence forecasts in "Smartphone forecasts and assumptions: 2007-2020."
GSMA Intelligence forecasts mobile connections will grow to reach 9 billion, with smartphone connections totaling 6 billion. "Basic phones, feature phones and data terminals such as tablets, dongles and routers will account for the remaining connections," GSMA Intelligence says, noting that its study excludes machine-to-machine (M2M), aka Internet of Things, connections.
Global Smartphone Connections
Smartphone connections are growing fastest in developing countries. Developing world smartphone connections first exceeded those in the developing world in 2011, GSMA Intelligence points out, with developing world countries today accounting for two of every three smartphones worldwide. Furthermore, GSMA Intelligence forecasts, four of every five smartphones will come from the developing world by 2020.
With 196.8 million smartphone connections, the U.S. ranks second globally in smartphone connections. That actually pales in comparison with the world leader, China, where smartphone connections total 629.2 million, according to GSMA Intelligence.
Smartphone penetration is nearing 70-80 percent, a ceiling "at which growth tends to slow," GSMA Intelligence notes. Growth has slowed in both North America and Europe, two regional markets where smartphone adoption is expected to reach 75 percent by 2020.
Still, smartphone connections rose 35 percent in North America and 39 percent in Europe between 2010 and 2013. Again, that can't compare to the stellar growth rates experienced in Asia and Latin America over the same period, where smartphone adoption has grown at rates of over 80 percent.
In its report, GSMA Intelligence also highlights significant growth factors in the worldwide smartphone market:
Rapid erosion of the Average Selling Price (ASP) of smartphones is accelerating user migration from basic and feature phones to smartphones;
Demand for low-end smartphones is driving volume growth, with sub-$50 smartphones becoming a reality;
Operator-branded smartphones sold via operator retail channels is a key trend driving the low-end segment;
Operator subsidies continue to play an important role in driving the adoption of high-end devices, but are being scaled back at lower price tiers;
The availability of 4G-LTE smartphones is influenced by the pace of allocation and assignment of 4G spectrum by regulators around the world;
The availability of 'data-centric' services and tariffs is fueling the adoption of smartphones in both developed and developing economies;
In the developing world, smartphone adoption is linked to the availability of data tariffs tailored for cost-conscious prepaid consumers;
Smartphone growth is negatively impacted by taxation imposed on devices by governments, especially in price-sensitive developing economies;
In the developing world, there is a correlation between an increase in smartphone adoption and an increase in mobile broadband connections.
"The smartphone has sparked a wave of global innovation that has brought new services to millions and efficiencies to businesses of every type," GSMA Chief Strategy Officer Hyunmi Yang was quoted in a press release. "As the study released today shows, smartphones will be the driving force of mobile industry growth over the next six years, with one billion new smartphone connections expected over the next 18 months alone.
"In the hands of consumers, these devices are improving living standards and changing lives, especially in developing markets, while contributing to growing economies by stimulating entrepreneurship. As the industry evolves, smartphones are becoming lifestyle hubs that are creating opportunities for mobile industry players in vertical markets such as financial services, healthcare, home automation and transport."
More on GSMA Intelligence's report is available on the GSMA blog and GSMA Intelligence website.