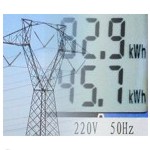 Transporting data machine-to-machine (M2M) has emerged as a growth engine for wireless network operators in recent years, fueled by the ongoing evolution of the Connected Home and Internet of Things. According to a new forecast and analysis from GSMA Intelligence, worldwide M2M connections will reach 250 million in 2014.
Growing at a 38% compound annual growth rate (CAGR) between 2010 and 2013, M2M connections totaled 195 million globally last year, accounting for 2.8% of all global mobile connections, twice that of 2010, according to GSMA Intelligence's, "From concept to delivery: the M2M market today."
Some 428 mobile operators in 187 countries are offering M2M services, about 40% of the world total. "We are now living in a world where every device, machine or appliance can be wirelessly connected to the internet, providing a wealth of real-time information that can transform how people live and work. For mobile operators, connecting 'machines' to their networks is now a major focus area," GSMA chief strategy officer Hyunmi Yang was quoted in a press release.
Moving from early-stage to mass-market delivery, mobile operators surveyed by GSMA Intelligence said they were undertaking commercial-scale deployments, as well as reorganizing and developing business models to support M2M deployments vertically across a range of industry sectors.
"It is not just about adding new types of connections: there is an opportunity for mobile operators to add value far beyond connectivity by developing M2M capabilities that reduce fragmentation and stimulate new services," Yang elaborated. "For example, defining cross-vertical solutions in network APIs, device management, security and big data are areas where operators can help drive the M2M market forwards."
The automotive industry is proving to be one of the fastest growing adopters of M2M services. Some of the innovations brought about by in-car M2M connectivity in the auto sector: flexible, usage-based Pay-as-You-Drive (PAYD) insurance and real-time traffic management.
"It is clear that the M2M market has moved from a period of development towards a commercial deployment phase," commented Jurgen Hase, vice president of Deutsche Telekom's M2M Competence Center. "M2M is of significant strategic importance to our business with huge growth potential across a number of industry segments. We can already see the impact it is having on our everyday lives."
Added SingTel vice president for Emerging Business and Strategy Zia Zaman, "M2M matters because it rearranges workflows to be more frictionless. Increasingly we at SingTel are focusing on solutions that create more value for our customers beyond connectivity. We are looking at different ways to deepen our offering. Initially our efforts were focused on making sure we were providing excellent connectivity. Now that has been achieved we are focusing on moving up the value chain."