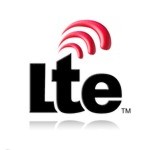 Commercial 4G LTE services are now up and running for 422 wireless carriers in 143 countries, according to the latest update to GSA's ¨Evolution to LTE¨ report. A total of 106 began offering LTE services this past year, according to a news release.
More broadly, 677 wireless carriers in 181 countries are making LTE investments. A total of 638, including the 422 that are up and running, have made what are deemed firm commitments. Additionally, 39 pre-commitment trials have been made in five countries.
GSA's latest update also reveals that LTE-Advanced has gained traction worldwide. More than 30 percent of network operators are investing in LTE-A deployments. Carrier aggregation is the first LTE-A feature they're looking to take advantage of.
Number of Carriers Offering LTE in Various Flavors
A total of 88 wireless carriers – more than 20 percent of those running LTE network services – have launched commercial LTE-A services in 45 countries. Fifteen of them support Category 4 devices with peak download speeds ranging from more than 100 Mbps up to 150 Mbps.
Seventy-three LTE-A networks support highest-rate Category 6 devices with downlink speeds from 150-300 Mbps. Several operators are trialing LTE-A technology that can support Category 9 devices, which have downlink speeds above 300 Mbps up to 450 Mbps or more.
Turning to spectrum, GSA's latest LTE Evolution update found the 1800 MHz (3GPP band 3) to be the most widely used, accounting for more than 44 percent of total LTE network deployments. LTE1800 is being used to carry LTE services and traffic across 187 networks in 89 countries.
The second most commonly used LTE spectrum is 2.6 GHz, 3GPP band 7, which is being rolled out across 100 networks. In addition, 91 carriers – 20 percent of LTE operators worldwide – are using the 800 MHz, 3GPP band 20, the third most popular choice among LTE operators.
Most LTE operators – 90 percent – are using paired spectrum in FDD mode. A total of 59 operators in 35 countries are using unpaired spectrum to run LTE service in TDD mode. Another 17 are running LTE in both FDD and TDD modes.
Eleven operators have commercially launched LTE using APT700 (700 MHz) band 28 FDD spectrum. APT700 offers the advantage of near-global market potential, GSA points out. Forty-two countries with a total population of 4 billion have either allocated, committed to or recommend APT700 band 28 spectrum for LTE deployments. When it comes to devices, 139 APT700 (band 28) devices including smartphones, tablets, CPEs and MiFi hotspots have been announced.
Wireless carriers are also rolling out VoLTE services. To date, 103 operators  in 49 countries are investing in LTE voice service deployments, trials or studies, according to GSA. Twenty-five of those in 16 countries have launched commercial VoLTE-based HD voice services. That's up from three as of March 2014.
Last month GSA noted that 219 VoLTE devices, including 198 smartphones, have been announced.