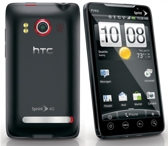 The latest data from the Global Mobile Suppliers Association (GSA) confirms that the pace of 4G LTE rollouts and service launches is increasing amid growing smartphone usage.
GSA's count puts the number of commercial LTE rollouts to date at 213 in 81 countries – 113 of those in the past 12 months. According to GSA's press release, LTE is now "serving millions of customers in 37 more countries than a year ago…with several recently bringing fast and dependable broadband Internet connectivity for the first time to rural communities, island territories, and to developing markets around the world."
Among the stats in the latest update of the GSA's, "Evolution to LTE," report
456 operators are investing in LTE in 134 countries. This is made up of 406 firm operator commitments to build LTE networks, 213 have commercially launched networks in 81 countries plus 50 additional operators engaged in various trials, studies, etc.
From amongst the committed operators, 213 have commercially launched networks in 81 countries. GSA forecasts there will be 260 commercial LTE networks in 93 countries by end 2013.
Most LTE operators have opted to deploy LTE in FDD (frequency division duplex) as opposed to TDD (time division duplex) mode. There's growing interest globally in LTE-TDD, however, GSA notes: 21 LTE-TDD commercial networks have been launched, 10 of them being combined FDD-TDD networks, a growing trend, according to GSA.
When it comes to wireless spectrum, the 1800 MHz band is the most popular, being used in 43% of commercial LTE deployments thus far. The 2.6 GHz band (band 7) is being used in over 31%, while the 800 MHz band (band 20) is being used in over 11%.
LTE rollouts are accelerating as smartphone uptake continues its ascent. GSA last week confirmed that 111 manufacturers have announced 1,064 LTE user devices – up some 150% year over year. There's also been a surge in LTE-enabled tablets, as evidenced in 154% growth in the number of these mobile devices year over year.
"For the first time operators are reporting that they are selling more smartphones than any other device type," commented GSA president Alan Hadden. "Our research confirmed that smartphones are the largest device category for LTE users. Operators need to invest to keep delivering the best mobile broadband experience, and compete."