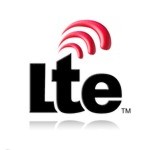 The number of global LTE subscriptions surpassed the 1 billion mark in 4Q 2015, the Global mobile Suppliers Association (GSA) confirmed in a March 7 announcement.
LTE subscription growth continues at a faster pace than for any other mobile communications technology in industry history, GSA highlights. One in 7 mobile connections worldwide are now LTE connections.
More than 156 million new LTE subscriptions were made in 4Q, bringing 2015's total to 552.2 million. That more than doubled the cumulative total, a 107% increase that brought the global LTE subscriptions to 1.08 billion as of year-end 2015, according to GSA.
Global LTE Subscriptions
Though from a smaller base, LTE subscription growth was 75% higher than that for 3G/HSPA in 4Q. Taken together, GSA expects the global number of LTE and LTE-Advanced subscriptions to overtake those for 3G/WCDMA-HSPA in 2020. GSM subscriptions, in contrast, fell 141 million in 4Q.
"A daily average of almost 1.7 million LTE subscriptions were being signed up during Q4 2015 and the rate of LTE subscriptions growth is accelerating,¨ GSA VP of research Alan Hadden commented.
North America is the world's second largest LTE regional market with subscriptions totaling nearly 237 million, 22.2% of the global total. Europe's market share held steady at 14.8%.
Asia-Pacific is the largest LTE market, its market share increasing to 54.3% with more than 580 million LTE subscriptions as of year-end.
Globally, 480 wireless carriers in 157 countries have deployed commercial LTE networks. GSA forecasts that will grow to 550 by the end of 2016.
In addition, more than 1 in 3 carriers are investing in LTE-Advanced deployments. More than 24% of all LTE network operators, more than 24%, have launched LTE-A networks in 57 countries.
Overall, global mobile subscriptions totaled 7.343 billion as of end 2015, more than there are people on the planet.