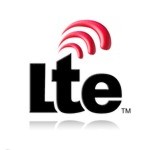 GSA (Global mobile Suppliers Association) reports that 393 wireless network operators have launched commercial 4G LTE services in 138 countries – 107 of them introducing LTE service in the past year.
In its latest update GSA reports that 644 network operators across 181 countries are investing in the 4G wireless telecommunications standard. There have been 607 "firm network deployment commitments in 176 countries (of which 393 have been launched), and 39 pre-commitments trials in a further five countries," according to GSA.
LTE Deployments Forecast
GSA now expects the total number of global LTE commercial networks launched to reach 460 by year-end 2015.
One hundred-sixteen network operators (~30 percent) are deploying LTE-Advanced (LTE-A) and investing in carrier aggregation technology, GSA says. "Network capacity, efficiencies and peak speeds are rising dramatically," GSA highlights, as "almost 1 in 6, have commercially launched LTE-Advanced service in 39 countries."
GSA VP of Research Alan Hadden noted fast-growing investments in voice-over-LTE (VoLTE). "Interest in VoLTE has surged and over twice as many operators are investing in VoLTE compared to a year ago. Sixteen operators have launched HD voice service enabled by VoLTE in seven countries, compared to only three launched in March 2014. Many more launches will happen in 2015."
The 1800MHz (GPP band 3) spectrum band is proving the most popular: 176 LTE1800 networks are up and running commercially in 86 countries, 50 percent more than a year ago. Overall, 1800MHz is being used in 45 percent of LTE network deployments "and continues to dominate the user devices ecosystem," according to GSA.
The 2.6GHz frequency band (GPP band 7) is the second-most popular, in use among nearly 25 percent of networks. Across the sub-1GHz category, the 800MHz band (GPP band 20) "is by far the most popular," GSA reports. Over 20 percent of operators are using this spectrum to deliver LTE service.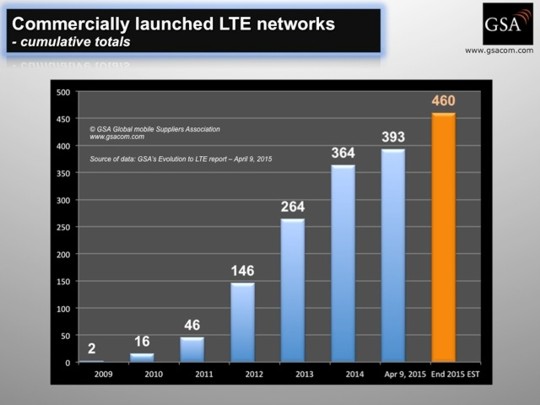 FDD or TD-LTE
Turning to the configuration of LTE networks, GSA reports that most operators have deployed LTE in FDD (Frequency Division Duplex) mode, though TD-LTE (Time Division Duplex) deployments with unpaired spectrum "continues to develop in all regions, and particularly in China."
Over one in eight LTE network operators in 34 countries are using TD-LTE. In these, the 2.3GHz frequency band (GPP band 40) is the most widely used.
Sixteen wireless network operators, meanwhile, are using both LTE FDD and TDD. "Converged LTE networks with both FDD and TDD modes deployed is a growing priority for many operators," GSA points out.
In addition, GSA found that ten wireless network operators are using APT700 band 28 spectrum in their LTE deployments. These span markets covering almost 4 billion people. In all, 76 APT700 (band 28) wireless user devices, including smartphones, tablets, CPEs and MiFi hotspots, have been announced by GSA's count.
Meanwhile, LTE's roaming footprint "is maturing," according to GSA, "with the regular flow of announcements from operators concerning new roaming agreements."
The GSA's full report is available free for download.