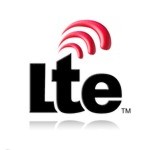 The 1800 megahertz (MHz) band has emerged as the most widely used band of spectrum for worldwide 4G LTE systems deployments: more than 37% of the 113 commercial LTE networks that were up and running as of Nov. 2 this year were using the 1800 MHz band to serve customers, according to a study released by GSA, the Global Mobile Suppliers Association.
A total of 42 carriers in 29 countries have launched commercial LTE1800 services either as a single-band or part of a multi-band 4G LTE service offering. Countries with commercial LTE1800 networks in operation include emerging, as well as developed markets, including Australia, Germany, Japan, South Korea, the UK, Angola, Namibia, the Philippines, Saudi Arabia, South Africa, Tajikistan and the UAE, according to figures included in the "GSA Evolution to LTE" report.
Establishing technology-neutral licensing environments by telecom regulators around the world in response to the need for mobile spectrum has resulted in the 1800 MHz spectrum being "refarmed from its original use as a 2G/GSM band," GSA notes. The 2.6 GHz band is the second-most used, followed by 700 MHz.
Integral to the success of LTE1800 are manufacturers, who "have ensured a wide choice of LTE user devices which can operate on the 1800 MHz band, including all the leading brands," according to GSA. A survey of the LTE devices ecosystem completed Nov. 12 by GSA "confirmed that 560 LTE user devices had been announced, of which 130 products (almost 1 in 4) support the 1800 MHz band (LTE1800)."
GSA expects additional LTE1800 service announcements in the near future. "Some operators have adjusted deployment strategies, including shifting to 1800 MHz, in order to speed the introduction of LTE services in their markets," GSA notes, estimating that more than 350 operators in nearly 150 countries have been awarded licenses to deploy services in the 1800 MHz band.