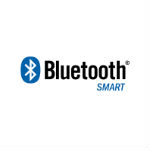 Bluetooth Special Interest Group (SIG) intends to spur innovation in smart home networking with the launch of a new working group whose primary aim is to "build the architecture for standardized mesh networking capability for Bluetooth Smart technology," Bluetooth SIG announced February 24.
With more Bluetooth sensors being installed in homes, "mesh networking will become an integral component to ensure consumers' Bluetooth-enabled smart locks, lights, HVAC systems, and even appliances work together to deliver a seamless smart home experience," Bluetooth SIG states in a press release.
A Bluetooth Mesh Standard
The Bluetooth Smart Mesh Working Group already counts over 80 companies involved in the development and promotion of smart home market technology as voluntary members. They span a wide range of industry sectors, including automotive, mobile phone/mobility, industrial automation, home automation, consumer electronics and computing.
Elaborating on the mesh networking working group's mission, Bluetooth SIG notes: "Rather than focusing on one specific use case, the objective of the group is to build a common platform all members can develop to. The group is assessing many user scenarios that would benefit from mesh, including lighting, HVAC control, asset tracking, and security."
Commenting on the Bluetooth Smart Mesh Working Group's formation, Bluetooth SIG Executive Director Mark Powell stated: "The Bluetooth SIG is very good at standardizing its technology and creating platforms that ensure product interoperability, while allowing members the flexibility to innovate.
"Our members are extremely interested in mesh networking, not just for the smart home, but for every vertical using Bluetooth Smart. Given the sheer number of companies coming into the working group, this is clearly a priority for our members."
Continuing, Powell highlighted Bluetooth's prospects and role in contributing to the building of the "Internet of Things."
"The value proposition for Bluetooth technology in the Internet of Things (IoT) is unmatched – it consumes the least amount of power, is the lowest cost, and most widely available wireless solution enabling the IoT today," he was quoted as saying. "Bringing mesh networking to the Bluetooth specification will propel the technology to entirely new market segments."
Bluetooth SIG anticipates the smart mesh working group will have a specification for prototype testing ready later this year. The SIG is aiming to adopt profiles officially in 2016.