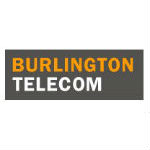 A citizen's group in Burlington, Vermont hopes to transform troubled municipal network Burlington Telecom into a customer-owned cooperative. In so doing, the group – tentatively called Green Mountain Broadband Fiber — hopes to prevent the network from being privatized and to retain local control.
According to a report published by the Institute for Self-Reliance that details the Burlington Telecom saga, Burlington Telecom was created about 10 years ago with the goal of bringing better broadband connectivity to Burlington but ran into problems beginning around 2007 involving the scope of the network and marketing plans. Tim Nulty, who was hired to manage the project, wanted to expand to neighboring communities and to invest in marketing, but when the mayor disagreed, Nulty resigned and was replaced by someone who took the mayor's side. (Nulty has since become involved with another troubled municipal network in Lake County, Minnesota.)
Problems came to a head in 2010 when Burlington Telecom was unable to make payments on a $33.5 million loan from Citibank. Citibank has sued the company, which has been seeking a commercial partner to provide a cash infusion.
All is not doom and gloom with Burlington Telecom, however. The network is operational and has customers. Recently it also announced service at speeds of up to 1 gigabit per second, putting it on par with Google's high-profile Kansas City network as well as networks in Chattanooga, Tenn. and in a handful of other U.S. communities.
A report published by the Burlington Free Press notes that local citizens who want to create a cooperative to control Burlington Telecom offered a "best-case scenario" for 2014 at a recent meeting. That scenario calls for the venture to have $1 million in member equity, $4 million in member loans, $5 million in commercial loans and no legal encumbrances by that date.
The Burlington Free Press quotes one of the organizers of the citizens' group: "Keeping our telecom locally owned means that the jobs stay here, the money spent stays here, the profit stays here – and most importantly, the control stays here."
The cooperative ownership model is one that has worked for hundreds of local telecommunications service providers nationwide so it would seem to be a logical choice for municipal networks as well.