Great Plains Communications (GPC) will acquire Enhanced Telecommunications Corp. (ETC) under a definitive agreement into which the two companies have entered. The Great Plains Communications acquisition is the latest step in the company'ss aggressive growth strategy.
ETC has operated in rural areas of southeastern Indiana for longer than 85 years and has more than 14,000 business and residential customers. It has five offices and 90 employees, and provides services including high speed Internet, voice, video, and wireless services.
"ETC is a well-run company with an impressive history and customer base, a talented and experienced workforce and tremendous growth potential," Great Plains Communications' CEO Todd Foje said in a press release about the Great Plains Communications acquisition. "Both companies align well with a very similar culture and history and share a common mission of delivering an exceptional customer experience."
The transaction needs customary regulatory approvals and is expected to close in the third quarter of the year. No financial terms were announced.
GPC, which calls itself the largest private telecommunications company in Nebraska, operating a fiber network of more than 11,500 miles serving more than 90 communities in the state. Its network reaches into Colorado, Illinois, Indiana, Iowa, Kansas, Kentucky, Minnesota, Missouri, South Dakota and Wyoming.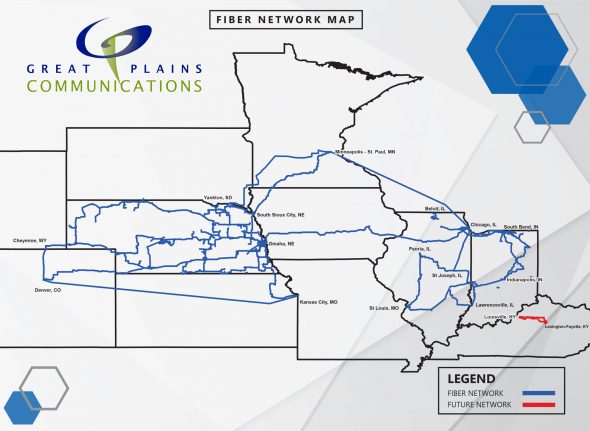 GPC is under relatively new ownership itself. The company was acquired by private equity firm Grain Management in a deal that was announced in June 2018 and closed the following October.
The new ownership team quickly became active. The first Great Plains Communications acquisition under Grain Management was InterCarrierNetworks last August. InterCarrier Networks was a regional fiber carrier with routes in Illinois, Indiana, the St. Louis metro area and Kentucky. In April 2019, GPC moved to extend its network with construction in select parts of the greater Omaha area, Fremont, Columbus, and Seward, NB. Residential expansion was to take place in Creighton, Ponca, Rushville, Scribner, Stapleton and Wisner
ETC has signed onto the Keep Americans Connected Pledge in which the FCC is asking providers to take certain steps towards helping maintain broadband services during the COVID-19 pandemic.