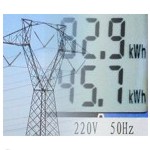 GPON can play a key role in the smart grid, explained Justin Harrison, a licensed professional engineer with Alabama Power, a subsidiary of Southern Company, in a presentation at the Adtran Connect event in Huntsville, Alabama yesterday.
Alabama Power's GPON smart grid strategy was to use the technology to connect automated devices including "reclosers" deployed in the company's power distribution network to improve network uptime.
"It's a big win for us," Harrison said.
As Harrison explained, power distribution systems traditionally were comprised of substations that fed main lines which fed branches feeding individual customers. If a tree were to fall, taking down a main line, the power company would have to cut power to everyone on that line to prevent damage to the system.
More recently, companies such as Alabama Power installed reclosers along the lines, which can be used to cut power to just a portion of the line to minimize the impact of a line cut. This system works by polling the automated devices every six seconds but according to Harrison, "when you're talking about an electric fault, six seconds is an eternity."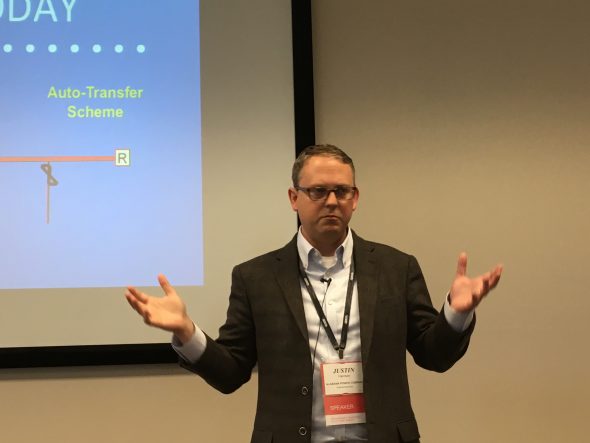 GPON Smart Grid Architecture
A better approach, and the one used in Alabama Power's smart grid deployment, is to enable peer-to-peer communications among automated devices.
"As you deploy more and more automated devices, you want them to talk to each other very quickly," said Harrison. Enabling that requires a point-to-multipoint communications architecture — an architecture that Alabama Power achieved by deploying GPON equipment from Adtran.
Telecompetitor readers will be most familiar with GPON in residential deployments in which fiber to a neighborhood splitter feeds fibers to individual homes. As Harrison explained, the individual fibers in the Alabama Power installation instead feed individual automated devices.
"There is an ONT at each device," he said.
The power company's smart grid architecture also ties main lines to additional substation feeders so that customers beyond the point of a line cut can be switched to a different substation almost instantaneously by the automated devices that communicate with one another.
Harrison pointed to a hypothetical example of how this architecture could minimize the impact of a line cut requiring 402 minutes to repair. Power companies are measured by customer minutes interrupted (CMI), he explained—a number calculated by multiplying the duration of the outage by the number of customers affected.
In the example outage, the smart grid system was able to isolate the impact of the outage to just two customers, in comparison with 237 who would have been impacted using the traditional approach. This, in turn, would reduce the CMI from 95,274 to 804.
XGS-PON to the Rescue
Alabama Power wanted to use the fiber network it installed to support the smart grid to also interconnect the company's business and engineering offices. But a key concern was that the smart grid traffic should not be mixed with corporate traffic.
"Security is the biggest issue," Harrison said.
The solution was to do an XGS-PON overlay on top of the GPON network. This technology uses a separate wavelength to provide 10 Gbps connectivity that is completely separate from the smart grid traffic.