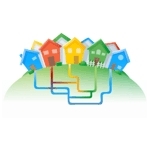 It's been close to 2 ½ years since Google announced their intentions to build a FTTP network and roughly 16 months since they selected Kansas City as the location of the fiber experiment. Google now informs us that July 26 is the official launch date of Google Fiber in Kansas City. At least we think so – details as to exactly what is happening on July 26th are few and far between. Kansas City was selected from over 1,100 community submissions to Google for the fiber network.
Google targeted 'sometime in 2012' as the launch date of Google Fiber, so it appears they will meet that timeline. As is the case with most FTTP builds, I suspect it will be a phased approach, with select neighborhoods individually gaining access to the service over time. Google has been giving steady updates on its progress, including construction and engineering milestones.
There are still many important questions that have yet to be answered about this Google 'experiment,' with an open access approach chief among them. Google originally discussed the idea of this 1 Gbps FTTP network being open access, giving independent ISPs access to it for delivery of services to end customers. They have since cooled to that idea, but have not outright denied that they will take that approach.
http://www.youtube.com/watch?v=amuKO83W1c4
The implications for Google Fiber are enormous, including the competitive impact for Kansas City and the impact Google may have on the broadband access business in general as they experiment with new applications and new ways of delivering services.
One application to watch is IPTV. One of the worst kept secrets regarding this project is Google's IPTV intentions. We know that Google has built a video headend in nearby Iowa and has also applied for and received some video franchise agreements, yet they have never publicly discussed their video intentions (or any intention for that matter). Should Google roll out an IPTV service, as I suspect they will, how will it differ from the well established video service model used by most triple play providers?