There is an official Google wireless ISP today, thanks to the closing of the Webpass acquisition by Google. Webpass has 'tens of thousands' of wireless customers, primarily business, in five markets across the U.S.
They use a point-to-point wireless technology, offering access of up to a gigabit in speed. They currently have 800 buildings on-net.
For now, Webpass will continue to operate as usual, as a Google Fiber subsidiary company. Over time, Google Fiber intends to integrate Webpass' wireless solutions into a hybrid fiber-wireless approach for gigabit broadband delivery.
"Of course, at Google Fiber we're particularly excited about Webpass' application of point-to-point wireless deployment methodology," said Dennis Kish, president of Google Fiber, in a blog post. "As we've said, our strategy going forward will be a hybrid approach with wireless playing an integral part."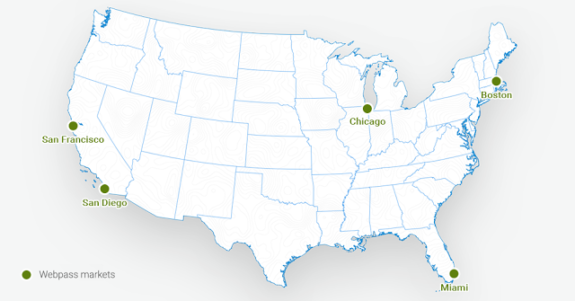 Google Wireless ISP
Webpass will continue to grow their customer base and expand into new markets, according to Kish. Even as a part of Google Fiber, Webpass is a relatively small player in the broadband access market. The same can be said for a combined Google Fiber-Webpass.
But they aim to be a disruptive force in the broadband access market. Google Fiber has already disrupted the ISP business, forcing cable and telco competitors to react.
By adding a Google wireless ISP component, that disruption may accelerate. There has been much speculation regarding the future of Google Fiber, ranging from a recalibration to mass layoffs. But, by utilizing a hybrid fiber-wireless approach, Google Fiber can more quickly launch markets and tap the lucrative business and enterprise segment, an area where they have been lacking.
Being able to better leverage the business/enterprise segment, Google Fiber may accelerate revenue growth and put Google Fiber in a better position to grow their overall market position.
"Going forward, Webpass will continue to grow and scale their business with point-to-point wireless technology, including expanding into new cities," said Kish. "Together, the combination of Google Fiber technology with Webpass' great team and operations will result in more choice and better access for many more people."