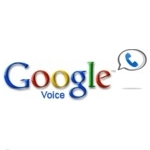 For some recent brief moments, Google was allowing Google Voice subscribers to port their phone number away from their current provider to Google Voice. The Engadget blog discovered and reported on this and then the new $20 Google porting feature option soon disappeared.
Google promptly informed Engadget that the number porting feature was a temporary experiment/trial. They offered this statement. "We're continually testing new features to enhance the user experience. For a limited amount of time, we're making the Google Voice number porting process available to users. We don't have any additional details to share at this time, but plan to offer this feature to all users in the near future." Interesting.
Developments like this obviously lead to speculation. What exactly is Google experimenting? Launching their own IP voice service, similar to say Skype, but allowing you to port your existing number? That would shake things up a bit.
Presently, Google Voice is a value added voice application that complements existing phone services, not replaces them. Other speculation suggests Google is looking to bring a communications experience into more devices, including the TV. I'm not an engineer, but I have to assume the integration of Google Voice into Google TV can't be that hard. Click to call from your TV anyone? Then there's that exploding new trend of tablets, many of which are powered by Google's Android.
Google appears to be focused on mobile phone numbers for this experiment, so it's not entirely clear whether porting home phone numbers is part of their grand Google voice porting plans, whatever they might be. Stay tuned.