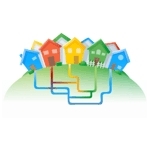 Google yesterday announced a beta site for its ultra-high bandwidth fiber optic network experiment: Stanford University's Residential Subdivision, a set of some 850 faculty and staff-owned homes on the Stanford campus.
Google intends to break ground on the Stanford site early next year. The beta test is a step towards, but completely distinct from, the process of choosing a community of anywhere from 50,000 to half-a-million people in which to install a full-scale version of Google Fiber,  the company explained on its blog.
A Google project team continues to sift through and evaluate the nominations submitted during the open-to-the-public campaign Google carried out in its search for a community in which to install Google Fiber. The company expects to make that decision by the end of the year. Google Fiber is intended to run at 1 gigabit per second (Gb/s), which at the time of its announcement, was more than 10-times faster than anything anyone had access to. Since their announcement, Chattanooga's EPB has beaten them to the 1 Gb/s network availability punch.
Why Stanford U's Residential Complex? "Most important was Stanford's openness to us experimenting with new fiber technologies on its streets. The layout of the residential neighborhoods and small number of homes make it a good fit for a beta deployment. And its location—just a few miles up the road from Google—will make it easier for our engineers to monitor progress," a company spokesperson writes.