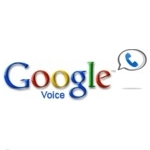 Google has responded to an FCC inquiry into Google Voice concerning call blocking of its voice application to certain telephone numbers. Google had been blocking termination of calls to certain telephone numbers that it felt were 'traffic pumping' schemes. Traffic pumping takes advantage of current intercarrier compensation rules, where 'traffic pumpers' aggregate significant calling traffic through tools like conference calling services, generating considerable revenue from the practice.
AT&T called foul on the call blocking practice, since the FCC banned it for 'common carriers,' which most traditional telephone companies are classified as. But Google says it's not classified as a common carrier, and therefore, not subject to the call blocking ban.
In its latest reply to the controversy, Google now says they've identified traffic pumpers in a much more granular manner. They tell the FCC that Google Voice now "… restricts calls to fewer than 100 specific phone numbers, all of which we have good reason to believe are engaged in traffic pumping schemes."
As I've said before, this issue is of great interest because it drags so many issues into the argument beyond call blocking. Issues of intercarrier compensation and access reform, as well as network neutrality are all exposed with this high profile dispute. Google even alludes to this, saying in its response "…we still believe the Commission needs to repair our nation's broken carrier compensation system. The current system simply does not serve consumers well and these types of schemes point up the pressing need for reform."
It will be interesting to see how the FCC responds. Google's response admits to call blocking, but just to a few select numbers. Does that really address the issue? It seems like the question to be answered is more related to whether Google Voice is a telecom or information service, not the quantity of telephone numbers it blocks.