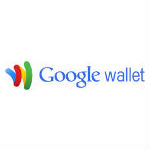 Billing it as "the next generation in mobile commerce," Google, Citibank, MasterCard, First Data and Sprint introduced and demonstrated Google Wallet at an event in New York on May 26. Using Near Field Communications (NFC), the electronic wallet enables customers to pay for products and services while also taking advantage of promotions with the touch of a smartphone button.
"Today, we've joined with leaders in the industry to build the next generation of mobile commerce," said Stephanie Tilenius, Google vice president, commerce and payments. "With Citi, MasterCard, First Data and Sprint we're building an open commerce ecosystem that for the first time will make it possible for you to pay with an NFC wallet and redeem consumer promotions all in one tap, while shopping offline."
Google Wallet is currently in field-testing in New York and San Francisco with expected commercial release this summer. These include testing at retailers such as CVS, Jack in the Box, Sports Authority and Sunoco, as well as in Coca Cola vending machines and taxis. When it's launched commercially, users will be able to pay for purchases at the more than 124,000 merchants in the US and 311,000 globally who are members of MasterCard's PayPass network.
The mobile app will initially support two payment options: a PayPass eligible Citi MasterCard and a virtual Google Prepaid card. Those with PayPass eligible Citi MasteCard's will be able to their Google Wallet via a smartphone connection and First Data's secure network. The Google Prepaid card will be able to be funded with any payment card.
The mobile app partners used the event to invite issuing banks, payment networks, mobile carriers, handset manufacturers, POS systems companies and merchants to join the initiative. Google is also working with leading POS system providers and retail brands to create a SingleTap shopping mechanism that will enable them to pay for an item using a credit or gift card, redeem promotions and earn loyalty points with one touch.
"Google Wallet allows us to harness the power of mobile technology to enhance our in-store shopping experience and helps bridge the gap between our online and in-store consumer interactions," said Martine Reardon, Macy's executive vice-president of marketing and advertising. "Macy's is always looking for cutting-edge technology that will deliver value and engage our customers in personal ways. Google Wallet delivers this unique interaction across channels."