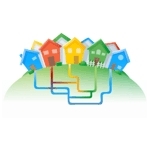 The 1,100 U.S. communities that submitted applications to receive broadband connectivity from Google will have to wait a bit longer than expected to find out if they won.
When the Internet giant announced its plan in February to build a network supporting 1 Gb/s speeds per customer, the company said it would name the winning community (or communities) by year end. But in a blog post yesterday,  Google's newly appointed vice president of access services Milo Medin said the company would not meet its original target date.
"While we're moving ahead full steam on this project, we're not quite ready to make that announcement," wrote the new Google exec. "We're sorry for this delay, but we want to make sure we get this right."
Medin's hiring suggests Goodle is getting serious about rolling out Google Fiber. According to one news report, Medin is credited with pushing TCP/IP in the 1980s as an Internet connectivity standard.
More recently he headed up M2Z Networks,  the company that tried, apparently without success, to provide free wireless broadband service throughout the U.S. Medin also did a stint at At Home, a 1990s-era high-speed access provider.
Medin's blog post came just two days after Google said it had selected Internet service provider Sonic.net to manage the trial 1 Gb/s network Google is planning at Stanford University. Whether Sonic.net (or some other network provider) will play the same role for the 1 Gb/s community networks, which Google now says will be announced in early 2011, is unclear.