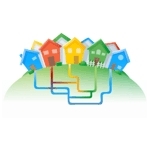 After a few years of pursuing gigabit networks in communities nationwide, Google has refined the policies and procedures it likes to see followed by the communities that the company works with. Or should I say procedures that the company requires from the communities?
Google this week released what it calls a "checklist" that it is asking nine cities to respond to by May 1. Those cities are the ones that Google a few weeks ago said it was considering as locations for the company's next round of gigabit network construction. Included are Portland, Ore.; Salt Lake City; San Jose, Cal.; Phoenix; San Antonio; Nashville; Atlanta; Charlotte, N.C.; and Raleigh-Durham, N.C.
"There are three core items on our checklist," Google wrote in the 29-page checklist document.
Those three core items are:
Providing information about existing infrastructure such as streetlights, poles, dark fiber and spare conduit conduit available for lease, and potential locations for Google Fiber huts (the dimensions of which are included in the document). Cities are also asked to identify which of this infrastructure they do not own.
Helping to ensure access to existing infrastructure such as utility poles and conduit by providing descriptions of pertinent state laws, local ordinances and commercial agreements
Helping to make construction speedy and predictable by confirming if the community's current fiber permitting practices conform to those that Google prefers
Google is one of several entities pursuing ways to minimize the costs of deploying ultra high-speed networks by finding ways to minimize red tape. The Fiber to the Home Council, CTC Technology & Energy, and Gig.U are among the other entities pursuing similar initiatives.
Other network operators also are benefiting from Google's efforts to reduce red tape, as they are beginning to demand the same terms and conditions where Google is building or preparing to build networks.