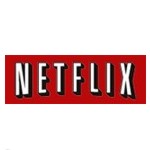 More data on the delivery speed of Web services came out August 12, as Netflix released its July ISP Speed Index.
Google Fiber continued atop the Netflix charts with an average speed of 3.63 Mbps for July. Cablevision-Optimum ranked second at 2.53 Mbps, with Cox ranking third at 2.44. Suddenlink and Charter ran fourth and fifth, with average speeds of 2.44 and 2.40 Mbps, respectively.
At 2.15 Mbps, Verizon-FiOS ranked fifth, with cable MSOs Comcast, at 2.09 Mbps, and Time Warner Cable, at 2.04 Mbps, ranking sixth and seventh, respectively.
"The Netflix ISP Speed Index is based on data from the more than 36 million Netflix members who view over 1 billion hours of TV shows and movies streaming from Netflix per month," director of corporate communications Joris Evers explains in a company blog post.
"The speed data reflects the average performance of all Netflix streams on each ISP's network and are an indicator of the performance typically experienced across all users on an ISP network," he added.