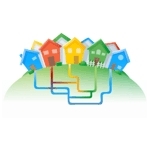 The market for Internet access for small and medium business (SMB) just got a lot more interesting. Google Fiber has officially launched a business services package of gigabit fiber access to small business customers for $100 per month. The Google Fiber Early Access Program launched in select Kansas City fiberhoods this week.
Google initially targeted the consumer market with their gigabit service and left many industry observers (myself included) curious about their SMB plans. The SMB market is one of the most attractive and lucrative in the broadband marketplace, so it was just a matter of time before Google figured this out.
Google Fiber for Small Business
Initially Google will market a very disruptively priced offer of 1 gigabit Internet access for $100 per month. It's a very attractive price and will certainly entice SMBs to switch from incumbent phone and cable providers, who typically charge much more for comparable service.
A quick survey for my business location in suburban Washington DC found Comcast offering a 50 Mbps service for $109/month and Verizon's best speed offer was 7 Mbps DSL for $75/month. I suspect if Google Fiber were an option here, this pricing would look significantly different.
But of course Internet access is only one piece of the potential business with the SMB market. Google is also aggressively targeting this market segment with their Google Apps for Work, which is a suite of business services (also disruptively priced) served from the cloud. Google Fiber opens the door to upsell these other services, further denting the incumbent carrier's SMB business.
The footprint for this Google Fiber for small business offer is currently very small. It will take some time to ramp it up across Google's growing fiber footprint. The competitive posturing has already begun in Google's Austin market, with AT&T recently highlighting their new AT&T Business Fiber product there.
Expect to see more competitive posturing with significant implications for business Internet package pricing, as Google Fiber pushes harder into the SMB segment.