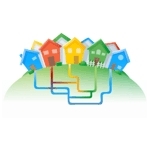 By April 9, 2013, we should know whether Austin, Texas will become the second U.S. city to get Google Fiber. And observers still will ask whether Google Fiber is a sustainable commercial proposition.
 Of all the assumptions necessary for Google Fiber to be a sustainable business, the critical assumption is penetration rate. Though some argue the ability to use municipal rights of way is crucial, some will doubt that even free pole attachment rates will affect the capital cost very much. The national average pole attachment rate is $7 per pole, though in rural areas the costs could be higher.
Assume an average of 38 poles per linear plant mile and average urban aerial construction costs of $22,000 a mile. That suggests totally "free" pole attachments could save $266 per plant mile, were Google Fiber to get literally free pole attachment rights. Granted, that saves one percent, but that is not a material matter for overall cost.
Access to utility conduit likely was a bigger factor. Though underground construction costs $36,000 per mile in urban areas, that cost assumes digging.
Perhaps Google Fiber was able to use some municipal ducts "for free," where they exist. If the commercial cost of duct access were in the range of $3140 per mile, that's significant, indeed.
The issue is what percentage of total construction could have used existing ducts, what the cost of use was (free or less than $3140 a mile, or some number between zero and $3140 per mile).
The point is that if Google Fiber was able to use a sufficiently high percentage of duct construction, with or without some sort of discounted pricing for access, Google Fiber cost could be quite a bit lower than one normally expects.
Keep in mind that is only the cost of access to the ducts, and does not include the cost of cables and other equipment used by the network. If cables and active optoelectronics add another $4400 per mile, the full cost of a mile of network would be something in the neighborhood of $7540 a mile.
That's still quite a bit lower than "average," one might argue. Costs would be dramatically and disruptively lower if Google Fiber got duct access or pole attachment rights at no incremental charge ("free").
One suspects neither Kansas City utility nor government officials would have wanted to touch off a firestorm by giving Google Fiber something (free duct and pole access) that other competitors have to pay for, though.
In all likelihood, the support took other forms, such as expedited approvals for attachment requests. Municipal authorities would have to assume that all other competitors would eventually ask for the same terms as Google got, so the recurring impact could be significant.
On the other hand, it might be reasonable to assume Google Fiber could be built for about 30 percent less than what Verizon Communications paid eight years ago in launching FiOS. Even Verizon says it has gotten costs down from about $1400 per passing to about $700.
Of course, the network is only part of the cost of supplying service. A customer buying both 1-Gbps access and television with a digital video recorder would require three boxes, plus a Nexus tablet.
Assume $200 per box and you wind up with in-home CPE cost of as much as $800, or perhaps $1500 per active customer.
You can make your own assumptions about what those four devices would cost Google to supply. The point is that the cost of the network, and customer premises equipment, would not be so dramatically lower than what anybody else has been able to achieve.
But network cost and CPE probably are no longer the decisive variables. The revenue model arguably now is the key driver of business case outcomes.
The biggest single driver of revenue potential now is "take rate" or "penetration," not even average revenue per user or account.
Every fixed network service provider has to assume significant stranded investment, under conditions where as many as five contestants take some share of the video entertainment, voice and broadband access customer base.
In other words, if average take rates are 25 percent, then the cost of the network has to be paid back by about one in four locations passed by the network.
So Google Fiber has to break the conventional rules about market share in a competitive consumer market, if it is to make the venture pay off. In the video and broadband access services markets, Google Fiber faces four other network services providers.
Granted, Google Fiber is expected to win significant share from the existing providers. But even with a superior Internet access product, Google will have what some will call a less than ideal video product.
In recent years, it has been hard for a new provider, even a contestant selling fiber to the home, to get more than 20 percent take rates. That might be enough market share, depending on the cost assumptions, to make Google Fiber viable.
And that will be the key test, going forward, in both Kansas City and, as now expected, in Austin.