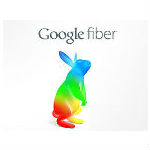 Building fiber-to-the-premise is hard, expensive, and time-consuming. Even for a company with vast resources like Google. The challenges multiply when you're a competitive over-builder and your competition sees you coming.  Those competitors don't exactly stand around and wait for you to cherry pick their customers away.
Perhaps these and other realities have led Google to look at faster and less expensive ways to deliver ultra-broadband to the home. Maybe even a Google Fiber fixed wireless approach? A recent filing at the FCC suggests that Google is experimenting with just that. It's impossible to tell from the filing what Google's ultimate plans are, but they are definitely snooping around wireless delivery of broadband.
Google Fiber Fixed Wireless for Last Mile
Google first filed with the FCC back in September of 2015 for an experimental license in the 3.5 GHz spectrum band – the so called Citizens Broadband Radio Service (CBRS) – for testing in Kansas City. This is the spectrum band the FCC hopes will lead to more broadband wireless services, and will be offered in a "priority access licensed" fashion. It's not licensed spectrum in the traditional sense, but it's not totally unlicensed either.
In a heavily redacted filing, Google has asked for 24 additional months to test the technology in CBRS, as well as in frequencies down to 3400 MHz. Google describes the testing as:
"Google seeks authorization to operate [REDACTED] experimental transmitters. Specifically, Google seeks authorization for [REDACTED] eNodeBs (also referred to as access points or base stations) and [REDACTED] end user devices (EUDs) that will communicate with the eNodeBs ([REDACTED] EUDs per [REDACTED] eNodeB on average). [REDACTED] within the radius of operation identified in Exhibit B."
Even with the redactions, it sounds like a fixed wireless test. Although it could also potentially be a Wi-Fi like network, designed to complement the FTTP service currently offered by Google Fiber.
Google Fiber has energized the competitive broadband environment in the markets it serves (and intends to serve). These competitive realities have caused Google Fiber to adapt. They recently introduced a new 100 Mbps tier and have begun leasing fiber assets, rather than strictly overbuild.
Could their next move be to provide Google Fiber fixed wireless for the last mile? Potentially.