Ever sin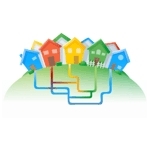 ce Google announced their Google Fiber initiative, the broadband carrier ecosystem has debated their intentions. Is Google looking to become a broadband service provider, or is their Kansas City FTTH project simply an experiment in the possibilities of broadband?  Well Google is fanning the flames of this debate today by announcing expansion of Google Fiber into another city. Well sort of.
Google announced yesterday that Olathe, Kansas will be next to receive Google Fiber treatment. "A few minutes ago, the Olathe City Council approved an agreement to bring Google Fiber to their city. Olathe has become one of the fastest-growing cities in Kansas and has attracted an influx of new businesses and residents," posted Rachel Hack, Community Manager, Google Fiber on the Google Fiber blog.
Now Olathe is in very close proximity to Kansas City. In reality, it's a suburb of Kansas City, but it does hold on to its own identity. Olathe is the fifth largest city in Kansas with 128K residents and covers close to 61 square miles. Google Fiber will have 48K housing units in Olathe to target through their 'fiberhood' approach.
So this expansion of Google Fiber is more about growing an existing footprint than launching a new market per se. But it does signal that Google intends to grow Google Fiber beyond the initial Kansas City (both the Missouri and Kansas versions) build. Does it signal continued growth beyond the greater Kansas City metro area? I guess Google will continue to keep us guessing.