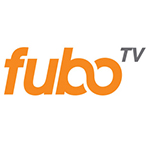 New Google Fiber customers no longer will be able to subscribe to the company's linear TV service known as Google Fiber TV. As an alternative, Google is offering customers fuboTV, a streaming video service.
In addition, customers can opt for a YouTubeTV streaming option that Google Fiber added last year or can purchase their own streaming video service. Existing Google Fiber TV customers will be able to keep their service, Google said.
Broadband and video operators are increasingly taking a fresh look at offering linear video, especially when multiple streaming TV offers are available. From an operator's point of view, the challenging video business model, combined with wide consumer OTT choices, makes a decision to exit the traditional video business a little easier to consider.
"As we return our focus to where we started — as a gigabit Internet company — we're also ready to challenge the status quo, to finally come right out and say it: customers today just don't need traditional TV," Google said in a blog post announcing the change. "The best TV is already online. And we want to help you watch it, in the ways that work best for your budget and your own viewing preferences."
In addition to providing a live OTT channel line-up, fuboTV specializes in sports. It streams more than 35,000 live events annually. The streaming TV service competes with a host of others including Sling, Hulu Live TV, and AT&T TV Now.
Beyond Google Fiber TV
This is not the only example of service providers offering a streaming service in addition to or even in place of traditional service tiers. Indeed, there have been at least two examples since the beginning of the year:
Rainbow Communications, which provides cable and Internet services in Kansas, recently announced that it will end it's linear video business and refer customers to streaming TV options.
Another example is Cincinnati Bell, which is teaming with YouTube TV to promote streaming services to fiber-connected customers in Hawaii and the greater Cincinnati area. The carrier served about three-quarters of the Cincinnati area, including 482,000 FTTP addresses, as of the end of the third quarter of 2019. Operating as Hawaiian Telcom, Cincinnati Bell serves about half of that state's population. This includes 170,600 FTTP addresses.