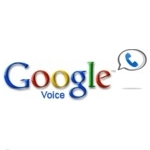 Google yesterday confirmed speculation that it would offer web-based calling from its Gmail electronic mail offering. In a blog post  the company said the new service would be available to all Gmail users "over the next few days."
Calls to the US and Canada will be free–at least through the end of the year, the company said. In addition the company said users will have the ability to make calls to other countries at "very low rates."
The new offering builds on Google's existing video and audio chat capabilities, which work only when people at both ends of the connection are on their computers. "Given that most of us don't spend all day in front of our computers, we thought, 'wouldn't it be nice if you could call people directly on their phones?'" Google wrote in the blog.
The new offering will allow users to place phone calls from their Gmail in-boxes by entering a contact name or typing in a phone number, the company said. The service seems to be the same one—apparently based on VoIP–that Google reportedly has been testing.
Google has dallied with voice-related offerings for several years. It's Google Voice service, launched in mid-2009, enables users to receive voice mail messages in email form and to have one phone number that rings multiple phones.
Depending on the price that Google ultimately charges for the new offering, it has the potential to be substantially more disruptive to traditional service providers than anything Google has offered previously.
People will not need a Google Voice account to use the new free calling service but if they have Google Voice, calls made from Gmail will display this number as the outbound caller ID. Google Voice users also will be able to receive calls made to their Google Voice phone number inside Gmail.
Gmail users will know their account is capable of supporting the new phone service capability when an icon marked "Call Phones" shows up on their chat list.