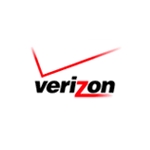 Verizon expects to launch a sponsored version of its Go90 mobile video offering in 2016 that would enable end users to watch video without having it count against their monthly data allotment, said Verizon Executive Vice President and Chief Financial Officer Fran Shammo today. Shammo made his comments in a question and answer session at the UBS Annual Global Media and Communications Conference, which was also webcast.
Go90 and Net Neutrality
Shammo hastened to add that Verizon "will make sure we can deliver [this] to others" in order to avoid Net Neutrality issues. By "others," he apparently meant other content providers.
Verizon is pinning a lot of hope on its Go90 offering, which offers a mixture of pre-existing and original content to mobile devices on Verizon and other mobile
networks. The service was originally launched in October but Shammo noted that the company only began mass advertising to support it beginning on November 27.
"A couple of things surprised us" about the offering, Shammo said.
On the downside, the company initially had "some search engine issues," which have since been addressed, Shammo said.
On the positive side, the response to the unique exclusive content created for Go90 has "exceeded expectations," he said. He also noted that usage of Go90's clipping and sharing capability is "just starting to take off."
Verizon sees three methods of monetizing Go90 moving forward. In addition to the sponsored content opportunity, Shammo noted that the company expects increased data revenues resulting from viewing of non-sponsored content, as well as pay-per-view opportunities. Examples of PPV content might include live concerts or National Football League content such as the Superbowl.
"Content producers are looking at it as not disruptive to linear TV," Shammo said. He noted that Verizon has deals with both the NFL and the National Basketball Association to stream content to mobile devices and that future plans include offering exclusive interviews.
Other highlights from Shammo's session today:
Verizon launched its

Hum connected car

offering on November 27,

That offering is designed for cars that don't have connectivity built-in. In addition to offering details about "check engine" problems, the offering supports capabilities such as geofencing, which can be used, for example, to alert parents if a teen travels outside pre-established boundaries.

The majority of people taking Verizon's "skinny" TV bundle are "generally those who don't watch sports," Shammo said.