Washington D.C.-area startup Traxyl offers a new take on fiber deployment: gluing fiber to the road. The company's FiberTRAX offering uses a methyl methacrylate (MMA) coating designed to enable fiber to be deployed without trenching by adhering it to road surfaces, thereby reducing the cost and timelines involved in fiber deployments.
Traxyl claims a 10-year lifespan for the product, which is considerably shorter than the lifespan for trenched options. But although FiberTRAX may not be a permanent solution, potentially it could offer an interim method for boosting last-mile broadband speeds. A service provider or municipality might see it as a way of supporting higher-speed broadband until the next time the street is opened up for another reason.
Daniel Turner, Traxyl's founder and CEO, told media outlet Government Technology that FiberTRAX is expected to cost about five dollars per foot or less to install – in comparison with $15 to $300 per foot for trenched options.
FiberTRAX: Gluing Fiber to the Road
Traxyl already has five FiberTRAX customers, including D.C.-area internet service provider ThinkBig Networks, a high school and three municipalities.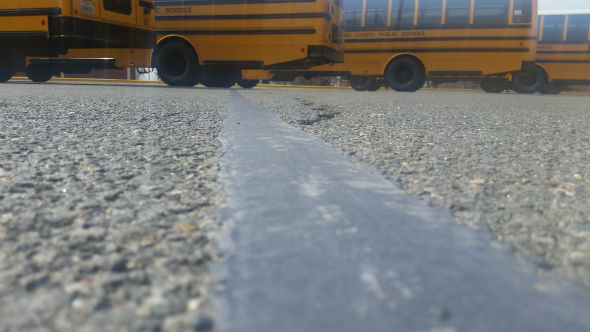 Online publication Government Technology talked to two of the municipalities – the city of Stillwater, Okla. and Fauquier County, Va. A representative for Stillwater said the city successfully tested the fiber by running snowplows, trash trucks and other large vehicles over the line.
MMA coatings already are used on roads as a longer-lasting alternative to paint. Traxl claims to have enhanced the MMA used in FiberTRAX to withstand heavy weights — potentially giving new meaning to the oft-used telecom descriptor "hardened."
This isn't the first time innovators have attempted to offer less costly alternatives to trenching fiber. Several companies have experimented with deploying fiber in sewers, but that idea never gained much traction.
It's also worth noting that FiberTRAX will compete not only with fiber-delivered last-mile options but also with new methods of boosting the speeds that copper wiring can support and with wireless options. Fiber generally can support higher speeds than either of those options, however.