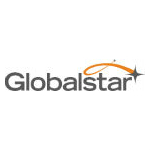 Satellite service provider Globalstar this month came a step closer to realizing its vision for a new terrestrial wireless broadband offering that would use a combination of licensed and unlicensed technology. The company says that testing under the observation of the FCC's Office of Engineering and Technology demonstrated that the Globalstar technology could work in harmony with existing Wi-Fi technology.
TLPS Wireless Broadband
Globalstar wants to combine spectrum it holds in the 2.4 GHz band originally intended for satellite use with adjacent unlicensed spectrum commonly used for Wi-Fi to deliver a service that would offer greater bandwidth and range than today's Wi-Fi. The FCC has been considering whether to allow Globalstar to do that, and some industry analysts have argued that the plan would likely get FCC approval if the commission were convinced that interference would not be a problem.
The FCC is likely to be extra cautious about granting such approval considering what happened with LightSquared, another company that tried to use satellite spectrum for terrestrial use but was derailed when its technology was found to interfere with global positioning systems. What Globalstar wants to do is rather different, however, because its Wi-Fi-like service has shorter range than the offering that LightSquared attempted.
A Globalstar executive told Telecompetitor in 2013 that the company was considering various methods of monetizing TLPS technology, including a paid subscription model.
Globalstar isn't the only company hoping to use unlicensed spectrum to boost the capability of existing licensed spectrum holdings. Unlicensed LTE, also known as LTE-U or licensed assisted access (LAA), aims to combine licensed and unlicensed spectrum to support wireless broadband service. LTE-U, a key initiative for Verizon and some other carriers, aims to use unlicensed spectrum in the 5 GHz band that also is used for Wi-Fi.