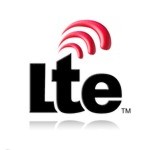 The global LTE market will grow at a blistering compound annual growth rate (CAGR) of 78.6 percent from 2013-2019, according to a new report from Transparency Market Research. Valued at $10.47 billion in 2012, the LTE market will grow to $610.71 billion globally in 2019, according to a news release.
The North American LTE market has been the biggest in terms of market size, valued at $5.36 billion in 2012. That said, the Asia-Pacific LTE market is growing faster, with Transparency predicting the Asia-Pacific LTE market will grow at an 88.7 CAGR over the period.
Global LTE Forecast
Fast-growing wireless data demand and comparatively lower infrastructure costs are fueling LTE market growth. Finding effective means to profit from LTE investments, lack of cross-border roaming and compatibility issues constrain market growth, however, according to Transparency's "LTE Market – Global Industry Analysis, Size, Share, Growth, Trends and Forecast, 2013 – 2019."
In 2010, Verizon Wireless was the first North American telecom carrier to deploy 4G LTE, Transparency noted. By 2012, Verizon was the global LTE market leader, with a 58.1 market share. Others followed shortly thereafter, and deployment has been accelerating.
Among LTE services and applications, Transparency expects VoLTE will grow fastest, increasing at a 123.5 percent CAGR.
In terms of LTE technology, LTE-FDD accounted for 56.8 percent of the global market in 2012. Looking ahead, Transparency expects the market for LTE-Advanced will boom, growing at a 175 percent CAGR for the entire forecast period. According to 4G Americas, 4G LTE-Advanced penetration has reached 100 networks in 49 countries.
There were 68 commercial LTE deployments across North America out of a total 430 worldwide, 4G Americas highlighted in recently released related research. North American LTE subscriber numbers totaled 219 million, according to 4G Americas, and that's expected to grow to reach 392 million by 2020.