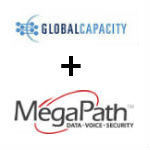 Global Capacity's plan to acquire MegaPath's wholesale business, announced today, would appear to be a win for both companies. MegaPath gains cash to invest in the cloud and managed services business that will now be the company's sole focus. And Global Capacity gains MegaPath's extensive competitive access infrastructure, to which Global Capacity should be able to add considerable value by integrating it with One Marketplace.
The latter is Global Capacity's software platform, which network operators use to obtain competitive quotes on wholesale services and, if desired, to automate the purchase of those services. Until now Global Capacity has earned a profit in large part by purchasing high-bandwidth connections from network operators and reselling lower-speed connections to other network operators underpinned by those connections through One Marketplace. By gaining MegaPath's access infrastructure, Global Capacity now will be able to also sell its own Ethernet-over-copper and DSL connections to its network operator customer base.
"There is still a lot of DSL" in MegaPath's wholesale customer base, said Global Capacity vice president of products and marketing Mary Stanhope in an interview.
Global Capacity/ MegaPath Synergies
MegaPath's access infrastructure is an important asset that the company gained when it merged with Covad Communications back in 2010. Covad built up that infrastructure over a period of almost 20 years. Its initial business model was to co-locate DSLAMs in incumbent carrier central offices and to deliver DSL over copper loops leased from the incumbents. The infrastructure that Global Capacity is acquiring now delivers DSL and Ethernet-over-copper from more than 27,000 incumbent central offices nationwide, a Global Capacity spokesperson said.
The company will have equipment in about 2,000 of those COs, explained Global Capacity Chief Revenue Officer Ben Edmond. Customers connected to the other COs are served through a backhaul circuit to one of the COs in which MegaPath has its own equipment and by leasing connectivity on the incumbent's DSLAM or by connecting to the incumbent over an Ethernet network-to-network interface, Edmond said.
The One Marketplace software has the ability to immediately gauge whether a customer can get Ethernet over copper service at a specific location by calculating the distance to the serving CO – and that capability also can work with DSL, Stanhope said.
Asked whether network operators connected to One Marketplace will see Global Capacity's acquisition of MegaPath as competing with its own customers, Edmond said the industry is well accustomed to co-opetition, where network operators compete with one another yet also cooperate with and are customers of one another.
"Most people will see that this has a positive impact," he said because Global Capacity will be able to provide greater value as a service provider.
MegaPath and Global Capacity already have interconnected their back office systems, but some additional software development will need to be done, Edmond said. He estimated that the task should take "a couple of months."
MegaPath Assets
The Global Capacity/ MegaPath deal calls for MegaPath to retain its voice network, MPLS network and security network. That infrastructure supports a range of hosted and cloud services including voice over IP, unified communications and other services.
According to today's release, MegaPath will be the largest Global Capacity customer.