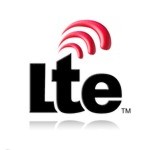 A global 4G revenues forecast from Strategy Analytics calls for the technology to breach a market tipping point and surpass 3G revenues this year. Revenues generated from 4G user subscriptions will rise from 25% to 49% of the global total by year-end, the market research provider highlights in an excerpt from its Wireless Operator Strategies service.
In its associated ¨Worldwide Cellular User Forecast 2016-2022¨ report, Strategy Analytics forecasts 4G's contribution to global market revenue for 2016 will be offset by a 21% decline in 2G and 19% decline in 3G revenues, however.
The cellular market research report covers user subscriptions for handsets, modems, tablets and connected devices but excludes those associated with M2M connections across 88 countries from 2016-2022.
4G Revenues Forecast
"The advanced markets of the USA, Japan, and South Korea will see the vast majority of their revenue come from 4G LTE services this year, though China will also make a significant contribution,¨ Executive Director of Wireless Operator Strategies' Phil Kendll was quoted in a press release about the 4G revenues forecast. ¨Overtaking the USA to become the world's largest 4G market in Q3 2015, China is the envy of other developing markets with over half of its 2016 revenue projected to come from 4G LTE."
Other key takeaways include:
Wireless service revenue will peak in 2019 at US$882 billion, just 3% above the level reached in 2015 as competitive and regulatory pressures undermine growth opportunities from new connected devices.
The 4G share of 2016 service revenue will range from 10% in Middle East & Africa to 79% in North America, with Japan (82%) and South Korea (90%) at similarly high levels.
Starting 2016 with 1.1 billion connections, 4G LTE networks will support 1.9 billion connections by the end of the year, and will grow to 5.6 billion by the end of 2022, 62% of all user-linked wireless subscriptions.
Added Strategy Analytics' Director, Wireless Operator Strategies Susan Welsh de Grimaldo: "Commercial 5G services will begin in a small number of markets in 2020, mainly in the USA and advanced Asian markets. We forecast that user-linked 5G connections will grow from 2 million in 2020 to 116 million in 2022, with modems and routers driving early volume."