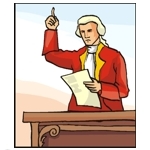 For smaller wireless carriers, roaming revenue is critical. Without it, an already ugly wireless business case becomes unpalatable for some. Looking to level the playing field by spurring the FCC to act on previously issued rulings concerning data and in-market roaming, a group of 11 local carriers and carrier associations submitted a letter to the FCC, Wireless Week reported on July 29.
Back in 2007, the FCC adopted automatic roaming obligations for mobile voice, push-to-talk and SMS services, as well as initiating a proposed rulemaking to determine whether automatic roaming should apply to other non-interconnected data services.  The FCC hasn't acted on any of these, however, the group points out in their letter.
Just recently, Verizon Wireless offered to provide roaming to competitors that own spectrum in a market but don't have the resources to immediately build it out by suspending the in-market exclusion for 2 to 3 years, Wireless Week's report notes.
Small local and regional carriers say such actions are inadequate, pointing out that super-carriers such as Verizon have relied on the longstanding industry practice of reciprocal roaming agreements as it built its network and gobbled up smaller competitors.
Mobile wireless services are a critical component of the FCC's objective to spur and foster widespread access to broadband services in the US, according to the group, which is made up of Coral Wireless, Corr Wireless, Leap Wireless International, MetroPCS, NTCA, NTELOS, OPASTCO, Revol Wireless, the Rural Cellular Association, Rural Telecommunications Group and Southern Communications Services, representing SouthernLINC Wireless.