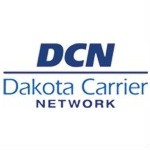 North Dakota is somewhat of an anomaly in today's broadband world, where so many lack access to high quality broadband. The largely rural state has some of the best, if not the best, state-wide fiber connectivity in the country. It's about to get better.
Dakota Carrier Network (DCN), a regional fiber network operator owned by several independent telcos, has committed to enable a 100 Gig backbone for the network that serves schools, colleges, and government agencies by 2019. The upgrade to STAGEnet, will ensure universal gigabit broadband capability.
"It's an honor for DCN and our 15 owner companies to provide gigabit internet service to every K-12 school in our state," said Seth Arndorfer, DCN CEO in a press release. "DCN has been keeping North Dakota's public schools connected since 2000 and we know that reliable, fast broadband connectivity is key to keeping our children competitive in our increasingly digital world."
The upgrade will make North Dakota the first state in the nation to deliver gigabit broadband access to all of its schools, DCN reports.
"North Dakota already ranks high nationally in terms of network connectivity for the K-12 community, and these significant yet cost-neutral upgrades will ensure our schools have the bandwidth and speed they need to prepare students for a 21st century economy impacted by rapid technological change," said North Dakota Governor Doug Burgum at a press conference announcing the network upgrades.
The North Dakota Statewide Technology Access for Government and Education network (STAGEnet), was created back in 1999 to bring internet access to North Dakota schools and other government agencies. All state agencies, colleges and universities, local government, and K-12 are required to participate in STAGEnet, according to their website.
DCN was formed in 1996, and like many statewide and regional fiber networks across the country, was formed and is owned by several independent rural telcos. DCN currently operates a 40K route-mile fiber network. Fiber investment in North Dakota is taken seriously, and many smaller operators there operate FTTP networks.
According to DCN, its 15 telco owners have invested over $1.2 billion in their collective networks, investing over $100 million per year in fiber network construction over the past five years. DCN owner companies serve more than 164K customers across 250 communities in North Dakota.