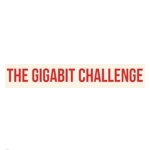 The Gigabit Challenge is an app development contest, sponsored by Kansas City based Think Big Partners, an early stage business and entrepreneur incubator. The contest invites app developers and entrepreneurs to compete for $200K in prize money to develop the best new app (or business plan) to run over Google's pending 1 Gbps FTTP network being built in Kansas City.
"The Gigabit Challenge will help to catalyze new, disruptive solutions that are enabled by the Google Fiber network and Think Big Partners will help to commercialize these solutions," says Herb Sih, Managing Partner at Think Big Partners in a press release. "We want to bring together the global entrepreneurial community to solve important problems with this initiative. We believe that The Gigabit Challenge will provide an unprecedented opportunity for sponsors and investors to see into the future of ultra high-speed broadband applications."
This initiative is a great illustration of the implications of Google's FTTP network. One of their main goals with this project is to push the envelope of broadband and the ways in which it is used. They want to encourage developers and entrepreneurs to come up with new applications for broadband usage, especially over super fast broadband networks like FTTP.
The results may introduce much more compelling uses for faster broadband networks than we see today, rasing the expectations of end customers (consumer and business), which will have implications for all broadband service providers. For this and other reasons, the ongoing Google experiment in Kansas City (and at Stanford University) is well worth watching. Stay tuned.