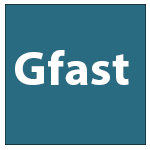 Devices from ADTRAN, Intel, NetComm and Nokia are the first to successfully complete the 212 MHz Gfast certification program.
The program, which is a joint effort of the Broadband Forum and the University of New Hampshire InterOperatibility Laboratory (UNH-IOL), tests interoperability between Gfast products. Such certification marks the products' readiness for multivendor deployments. The products are tested to a distance of 400 meters.
"Delivering higher performance and gigabit speeds over a wider range of deployment scenarios, 212 MHz Gfast holds huge potential for operators," Geoff Burke, Chief Marketing Officer at Broadband Forum said in a press release. "Demonstrating interoperability through Broadband Forum's certification program gives operators confidence that the technology can be delivered at scale, reducing test time and accelerating mass deployment."
Gfast technology is aimed at squeezing as much capacity out of installed copper as possible. Doing so eliminates or at least delays the need to replace the copper with fiber, coaxial cable or wireless approaches. It also can be used in conjunction with these other last-mile options.
More companies are expected to receive certification at 212 MHz at the conclusion of the Gfast Chipset & System Integrator Interoperability Plugfest that is being held this week at the UNH-IOL facilities in Durham, N.H.
The Broadband Forum said that there has been an increase in the scope and scale of Gfast use in fiber deployment because the technology is well suited for both fiber-to-the-curb and fiber-to-the-building (FTTC and FTTB) deployments.
In January, the Broadband Forum said that 42 Gfast solutions had been certified as interoperable at 106 MHz.